Fashion Shoot, Gaucho Style Belts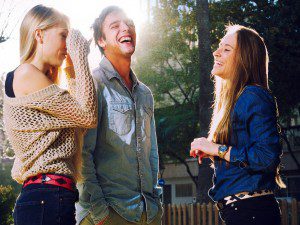 I was contacted by Philipp, the MD of Iracional, a German/Argentine accessory company. They wanted to do a shoot for their belts. The style of the belts is a traditional Gaucho design and they are handmade by a guy in Buenos Aires who is famous for his horse saddles, etc.
The idea was to have some models in the street interacting socially and naturally, one model in particular acted so naturally he did not bother to turn up, which considering this was a paying job in a city where such things are a rarity did seem a little cavalier. I remember jokingly saying to Philipp when we were looking at the model's portfolios that he looked like a party animal and was sure to arrive late… Luckily the agency owner sent her own son over to cover and he did a great job.
Philipp set up the shoot because he was visiting Barcelona and realised that it had certain characteristics similar to Buenos Aires, Argentina and Uruguay are the spiritual home of the Gaucho), also, as I never tire of telling people, December and January here can be brilliant weather-wise, almost always sunny and not really that cold.
So, once we got started after the delay of the no-show rock star model we headed out and looked for locations.
In this city there is maybe less problems regarding doing such shoots in public spaces but even so, given the choice between putting a flashgun on a stand or having someone hold it, I choose the latter; the carbon based life-form light stand is so much more agile.
At that time of year you have great light, but it goes quickly, the park shots were mid afternoon and the images against the wall started with a nice natural light, but in the end I was using flash to get the look I wanted.