Ana Lombard, Enlace Estudio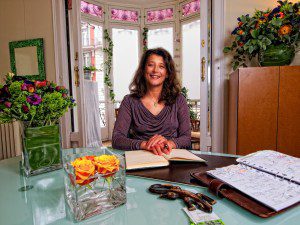 Ana Lombard runs an alternative health studio called Enlace.
I went there on a rainy day somewhat preoccupied with certain things and also trying to sort out a long trip to Buenos Aires.
She knew I was in an odd frame of mind and had a lovely calming manner, which soon put me at my ease and the job was pretty painless in the end.
The place was, perhaps a little more limited than the others in terms of interesting angles, but she, with her glorious smile is my favourite shot. There was someone there getting a massage who was happy to let me get some shots as well and these I rather like too, I used a warming gel on the flash to counteract the rather gloomy light, it was as much for my benefit as the pictures!
The lighting was very simple as I was not in the mood to experiment, as with all the others in this series I performed a special post production routine so there is continuity.