Drea & Brian Wedding, Granada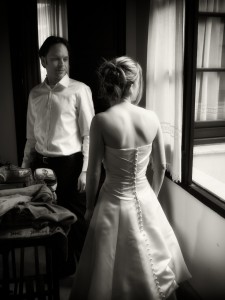 Location: Granada, Spain.
A trip to Granada for work. I could not believe my luck and how I got the work was kind of convoluted, I had done a general mail out to agents and 2 months later a message from Angeles of Alhambra Weddings saying an American couple were coming to Granada to have an informal exchange of vows, had seen my pictures and wanted me to do the shots.
It was a small group and a lovely bunch of people, and unlike most weddings devoid of the usual stress and rushing around, definitely a magical place and perfect clients.
I am very keen to do more weddings that are in other parts of Spain or even other countries, I would particularly love to land some work in the USA, as there seems to be a tendency there to really push the boat out for ceremonies with lots of engagement and couple shots prior to the actual ceremony.