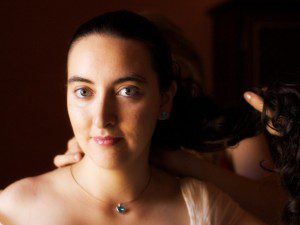 Location: Parador Cardona, Catalunya, Spain.
This location has to be the grandest I have attended for a wedding in Spain. I arrived the night before and stayed 2 nights in the end. I was working for 14
hours and knowing my bedroom was 2 mins away was a big plus, as was the real French Champagne that awaited me once I had finished working!
Emily and Regis are a lovely couple and their families represented a multitude of countries including France, Switzerland and Catalunya. The preparation time was particularly touching, it started early and did not consist of a bevy of friends but was intimate and the nervousness was palpable, they also got dressed together so despite the extravagance and roll call of important and exotic guests it was really quite informal.
They had designed their own costumes that had a neo-gothic style that suited perfectly the ambience of the castle, when I came to do the formal shot of them I looked for a space that fitted this look.