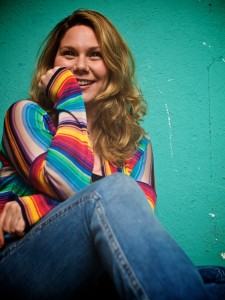 Erika runs a feminist pornography company, which as you would expect makes erotic movies aimed more at what women like. I turned up at her offices and was impressed by the size of the place and the amount of people working there (strictly office like duties I hasten to add).
She is based in Poblenou which is an interesting area, with it's mix of old Barcelona, big old warehouses popular with artists etc and the manic construction of new buildings as the Ayuntamiento happily wrecks havoc with a local community in it's quest to be seen as cutting edge.
The day I went to meet her it was raining and quite grey and the atmosphere in the barrio was perfect for gritty B&W photos and I have made a note to return there to do some pics, maybe I'll take my photography group there for an outing (Barcelona Raw).