Grace Farms; Old fashioned Liberalism Reclining in New Canaan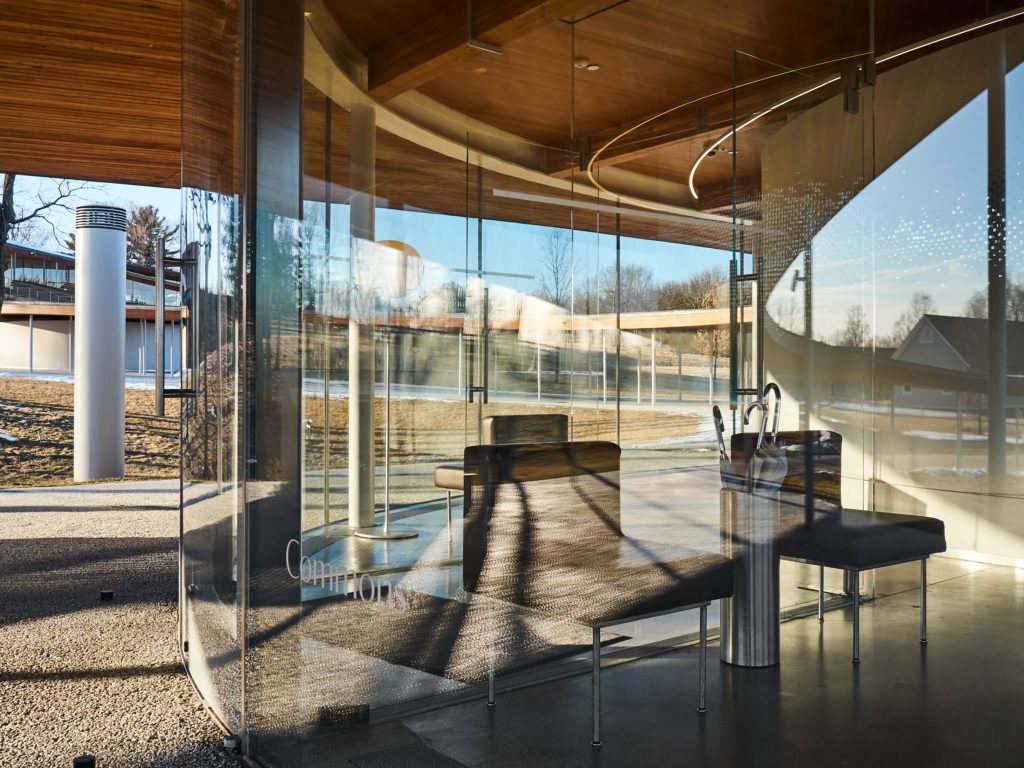 One day we took a trip out of NYC to visit Grace Farms, located in the very biblical sounding New Canaan.
Grand Central Station was impressive and as always manic; the train journey not. A lot of people complain about the service in the US but I like it and starting from Grand Central is a classic way to begin any journey.
Snow still covered Connecticut and the clapperboard houses sat like doll houses, all pristine and freshly painted: you could feel the quiet money there.
To get there from the station we took a taxi that was probably ancient in the 80s. A big bouncy Lincoln, that rattled and creaked more than the train.
We were lucky with the weather, there was snow, but also blue sky and the air was as clean and clear as crystal glass.
So, Grace Farms… well, it's a place dedicated to promoting faith, nature and the arts. Connecticut, the state of the well-meaning rich, is the perfect location. Self-conscious tolerance is almost tangible. I might sound sardonic, but in truth, the world could do with a bit more of this. If you are resigned to more pragmatic solutions to so many of the world's ills you might agree. In the end what you think or feel matter less than what you do with it.
The Japanese architecture company SANAA built the serpentine building. Look at their work and it soon becomes apparent than when not forced to build up, they love to stretch out, creating luminous and undulating structures. Grace Farms is like this, it reclines, rising and falling with the lie of the land.
It is the sort of place I love to photograph. The design allows you to play with form and light to create something abstract and new and not obvious. It gives you license to do your own thing.
I was rather pleased that Grace Farms used one of my photos on Instagram as their photo of the day.