Astypalaea Revisited (or) Trying to Avoid The Bloody Obvious…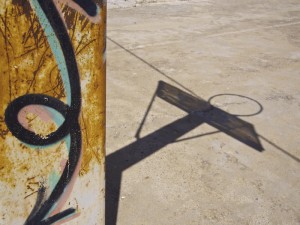 … I think I half succeeded.
Greece has to be one of those places where it is too easy to slip into shooting what there is, as it is. Faithfully recording rough-hewn houses, fossilised doors, blue domes, endless steps… and cats… and cats… and… and…
I was here 4 years ago and even then felt I was treading a well-worn path, in truth I felt it 20 years ago, when, in Mexico, where I had the first of a series of epiphanies/crises, depending on how I am feeling when I think about it.
And that was in the era of film! Now, asking yourself 'why take  photo' is a thousand times more appropriate, so what to do?
Well the last time I did this: The Greek Islands
And this: The Greek Islands, Again
(Maybe I should rename this post 'The Greek Islands, Again, Again…)
And the thing is I know, even back then, I was preoccupied with the same dilemma, so, looking at them now, I see things I still like and things that make me think 'ho hum.'
Ok, this time what to do? I had a lot of time and a lot of reasons to escape the chaos of an extended families holiday, but I was not enthused, but I persevered and whether the results have merit or not, does not negate the fact that I did what any self-respecting photographer does; set yourself a task, create a project and make yourself do it, sometimes it might feel like pulling teeth but always, eventually, you get something special.
One thing I have done for the last year when travelling, or doing work just for myself, is to only work with a 20mm f1.7 Panasonic (40mm full frame equivalent); this limitation is liberating.
So I looked for details, always a good way to get out of the mid to long distance travel photography rut.
This half worked but what really caught my imagination was something else; I found myself repeatedly  drawn to any colour in the whitewashed totality of the place and that, all too often, was of the garish cheap plastic kind, something you usually try to edit out. But it is a good exercise to try to not see or prejudge things for what they are.
Imagine you don't have these prejudices, imagine in some way you are a creature who does not understand the form or function, the history, or any of it. You just see the shapes and colours.