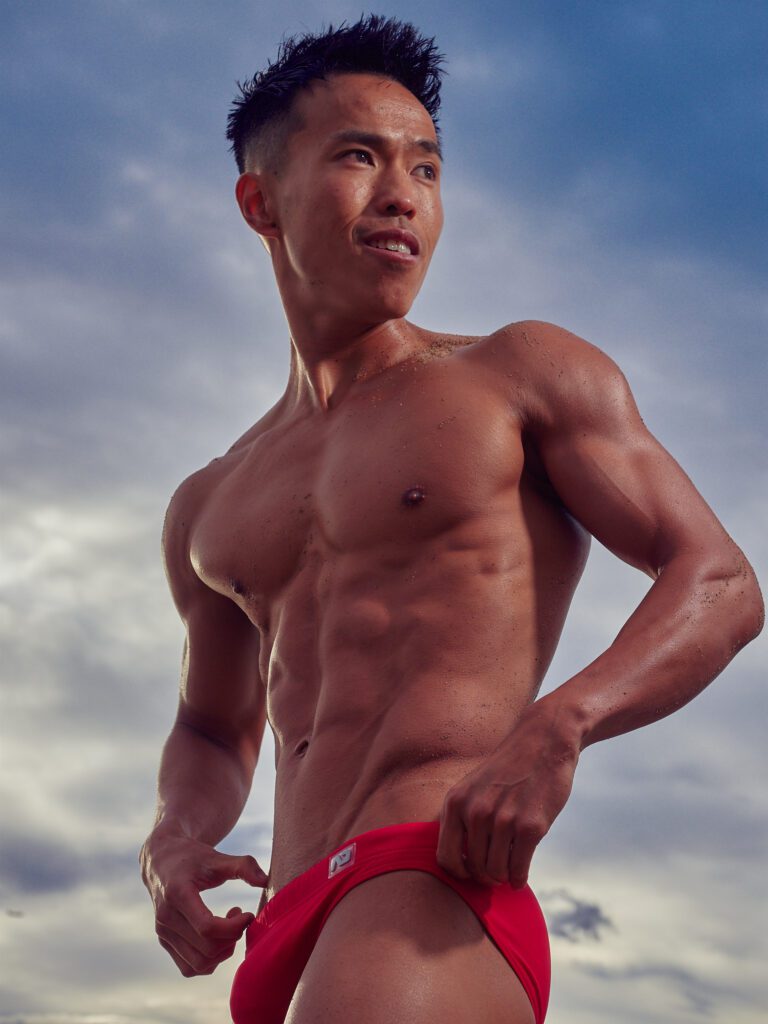 Jarrod Lee Fitness Instructor
I get a call from Jarrod Lee (Instagram) about a portrait shoot I thought 'Well that's something at least."
The summer was very quiet regarding work.
September did not exactly prove busy either.
Luckily he decided to go for something a bit more involved that would last half a day.
Jarrod is a fitness instructor who specialises in LGBT clients and works mostly online.
He was in Barcelona for an extended stay and wanted to do something on the beach at Barceloneta. There is an outside gym which is on the beach.
He wanted to do it in the morning and this meant really early…
My initial thought was 'crap' as I have been sleeping so strangely of late. But actually getting up around 6.00 am is easier than 8.30am.
I was cycling there in backness and got to see a lovely sunrise over the beach.
And for photography, the light was fantastic, with almost no need for flash, almost.
Also I can't resist using it.
The timing was critical for him as he needed to adapt his diet for optimal performance, well optimal physique.
I have to say that he does have an amazing build, No fat allowed that's for sure.
What amused me a little was while during the shoot he was munching on snacks and sweets to keep himself optimal.
Jarrod is not embarrassed by anything and happily stripping down to his underwear in public. He was definitely getting a lot of curious and maybe coy glances from other people working out.
We took a lot of images and I was pretty pleased with the results.
It is something else working with people with bodies like Jarrod.
You can really do interesting things with light because there are so many angles and also their are shapes to play with. Cutting light across the body really shows of definition.
For mere mortals, it just shows how fat you are.