Jordi Cruyff, The Nice Guy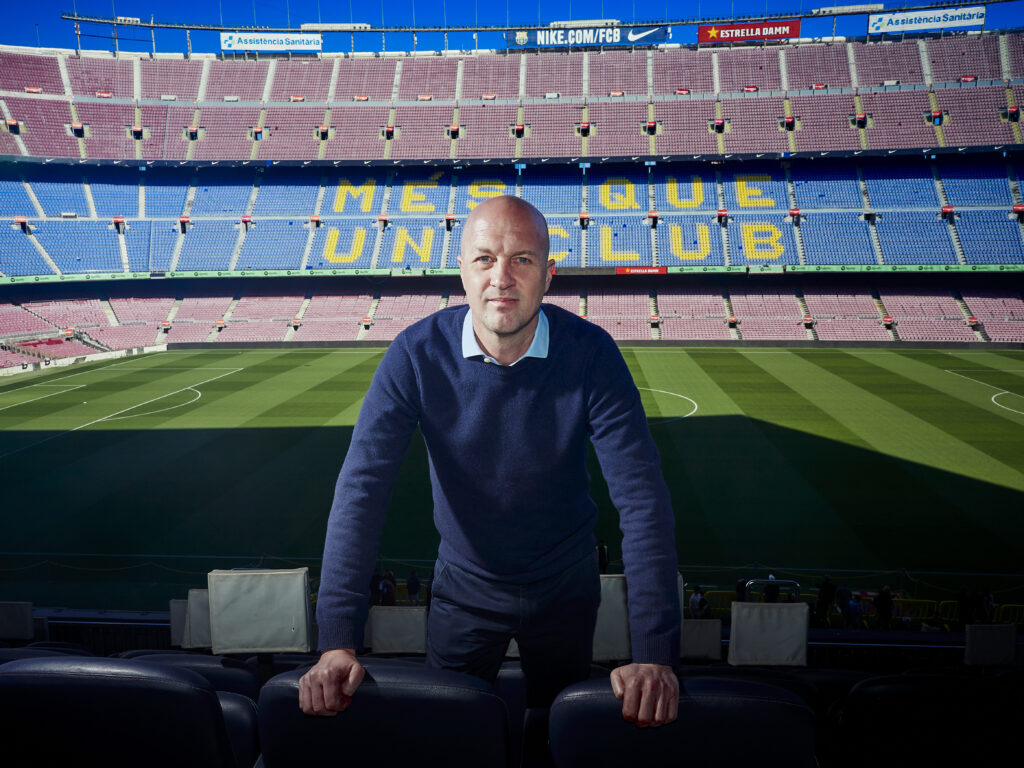 Jordi Cruyff, The Nice Guy
Several UK papers contacted me to photograph him.
.Basically, the journalists sat with him for nearly an hour and I had 2 choices either twiddle my thumbs or try and get some shots.
I set up one light to sidelight him and also the background and flags as I knew they would add much-needed colour.
He is a really nice guy!
Very self-effacing and with a few decent stories, including playing the day David Beckham made his first appearance for Man United and scored that amazing goal from the halfway line; no one remembers that he Jordi Cruyff tried the very same thing earlier in the match but it didn't work!
Also interesting was how he now appreciates the tactics and strategies of Ferguson. At the time many a player played a brilliant match only to find themselves on the bench the next time. This was not some punishment, but simply Ferguson having planned teams weeks in advance and players chosen for optimal results.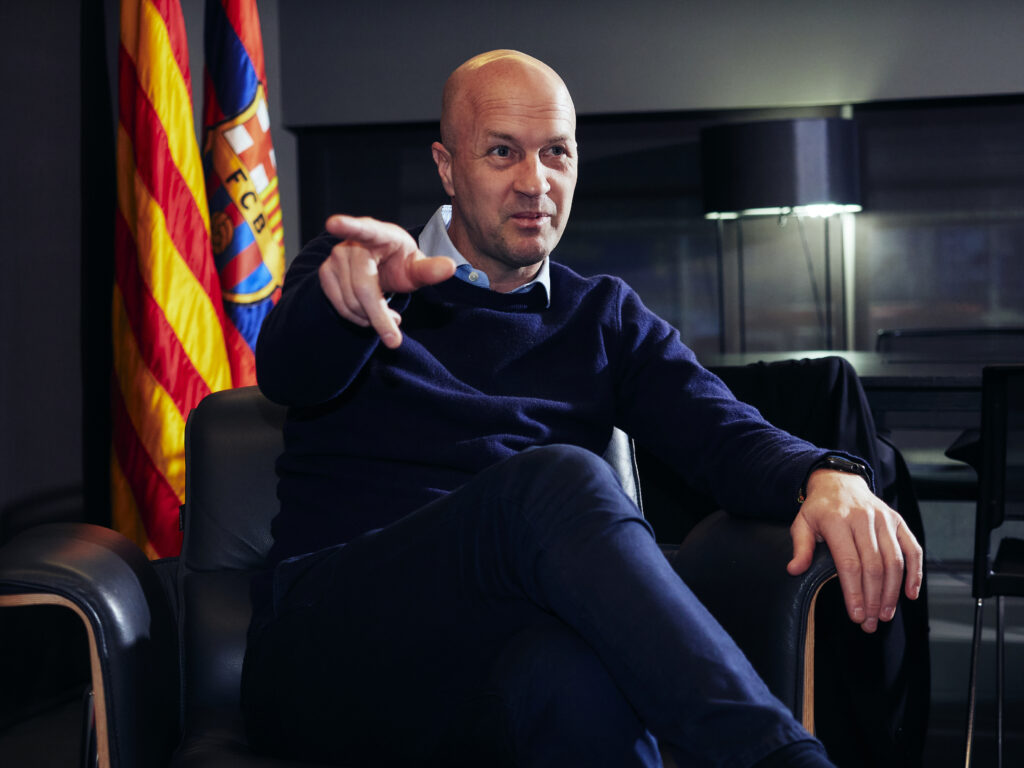 He also mentioned The Brazilian player Romero as one of the most loved players by his teammates because of his great personality
There were also comments about Cantona and Keene that were interesting and complementary and further impressed on me that he does not have a bad word to say about anyone.
The story about why he got the name Jordi is also telling.
His father was much more confrontational. 'Jordi' at that time with Franco still in power was basically illegal as Catalan names were banned.
His father, Johan Cruyff played for FC Barcelona during the 1970s, a time when Catalonia was under the authoritarian rule of General Francisco Franco. The use of the Catalan language and culture was suppressed, and there were restrictions on political freedoms.
Cruyff was a vocal critic of Franco's regime and often expressed his support for Catalan independence and autonomy.
One time passing through customs he got into a heated exchange with officials because he refused to use Juan for his son's name on custom forms.
His legendary status at the time meant this was one fight he won.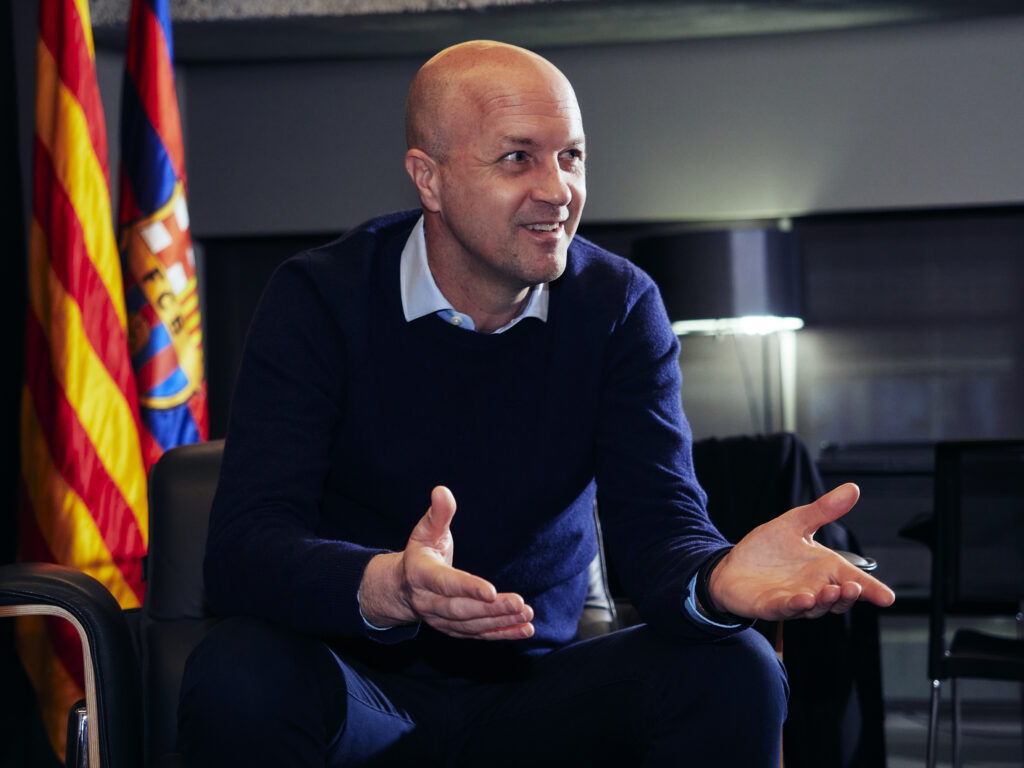 Jordi may not be as famous but also had a successful career. He played for FC Barcelona during the 1996-1997 season and scored a memorable goal against Atletico Madrid in the Copa del Rey. He received the ball in his own half and ran past several defenders before slotting the ball past the goalkeeper.
Jordi also played for Manchester United between 1996 and 2000. Where he won the Premier League title twice and the FA Cup once. He was part of the team that won the historic treble in 1999. This included the Premier League, the FA Cup, and the UEFA Champions League.
Jordi's mother, Danny Coster, is also a former professional footballer who played for Ajax Amsterdam and the Netherlands national team. She is now a football agent.
#football #newspapers #jordicryuff