Michelle Nielsen, Therapist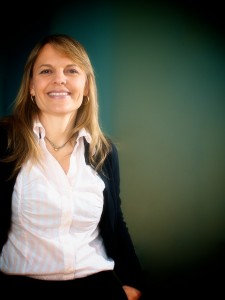 Here is a classic interview style image, there is lots of clean space for the text to go, legibility not being a problem. I actually also like this composition and so did not feel the need to do another shot that accorded to my personal preference.
Photographing women like Michelle is often easier because they are attractive without the blandness you often get with models, so you tend to get character showing as well, also she was pretty relaxed about the whole thing.
The background was a glass wall that with a little tweaking in Aperture took on an interesting hue, the lighting was a simple shoot thru brolly setup with a little fill from a reflector.