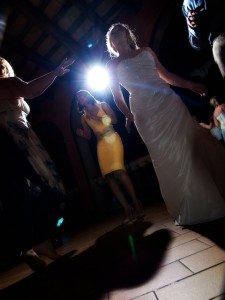 Location: Mass Col, Catalunya, Spain
This was a high jinx wedding. Form the inauspicious start when all the guests were trapped on the motorway when the coach broke down. We who were waiting on them were hanging around getting nervous as vague updates only confused as more.
But, as is often the way, these little problems actually make for a better atmosphere; adversity bonds people and as it was not so grave actually heightened the emotion and excitement once the event got started. Things were a little more hurried but it was a kind of breathless excitement more than panic.
A truly great bunch of people and by the time it was time to party everyone was mad keen to relax. This wedding party is perhaps my favourite so far, they were really having a knees up and I found a new way to photograph in this kind situation that I will develop in the future.