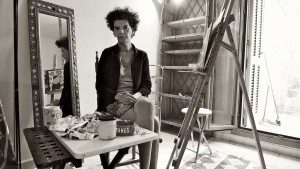 I have a personal project on the go which is about artists and scientists, I have an idea to do them in two distinct styles. I like the idea of photographing the artists in B&W, in a panoramic format, I want to strip out the colour and have an almost formal, posed quality, stylised even.
For the scientists it's the opposite I want. I will use colour, a square format and, ideally, very informal and spontaneous; ironically though all the scientists I have contacted are very much happy to help out (the artists tend to be more circumspect) I think finding the style of their photos will be more difficult to pin down.
It is early days for this project and I hope I will find a nice mix of people because I would like this to perhaps one day be an exhibition.